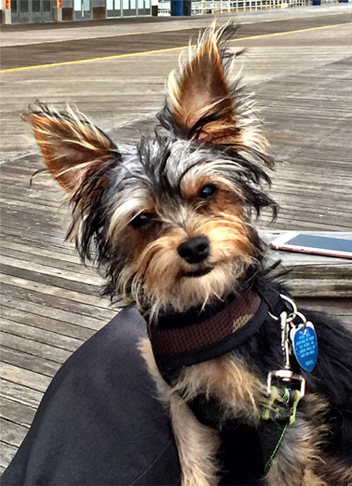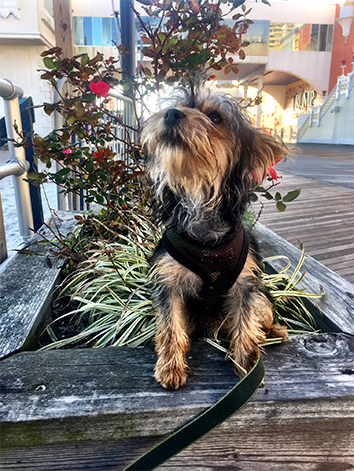 Not only is he dog-gone cute, but he's kind of famous too!
Breed: Yorkshire Terrier
Home Base: The Showboat Hotel in Atlantic City
Occupation: President of the Welcoming Committee
Part-time Job: Famous Instagram Model & Local Celebrity
Claim to Fame: Ace once came paw-to-palm with Don Guardian, Mayor of Atlantic City!
Ace is always eager to welcome guests to his home at Showboat, the first pet friendly hotel in Atlantic City! He even created a "Boardwalk Bow-Wow" package for his furry friends, that includes organic doggie treats and easy access to an on-site pet park.
Ace enjoys reading the newspaper after his morning walks, and spends most of the day helping out around the office and greeting guests. He takes great pride in his job, heading up the welcoming committee, but is a part-time model and local celebrity too.
Ace enjoys pawing the piano in the Hotel Lobby and he's currently learning how to surf in the Atlantic Ocean. When Ace has had a ruff day, he enjoys cruising to lunch with his human friends in their bicycle baskets and hosting online contests, where he gives away fun prizes and free rooms.